BENITO RANGEL DE MARIA
Through the use of constructed and deconstructed media, my work incorporates layers of visual elements that create new narratives. My practice utilizes a combination of mixed media techniques including painting, drawing, collage, and printmaking.  The resulting tapestry of work reveals the woven nature of my existence and addresses subjects I find noteworthy.
---
Recent News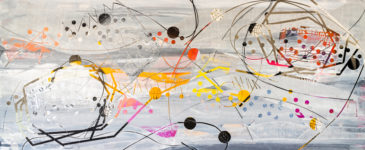 March begins with two commissions for Bay Area developer TRAMMELL CROW. I'll be creating two large scale works for "The Webster" in Oakland (Webster at 23rd Street). These two works will hang in the concierge lounge area (43 x 103 inches) and in the conference room (60 x 84 inches).
Thrilled to have completed this commission for Julie Zener Gallery. CAMPOS PORTRAIT 2 – 2018, mixed media on Arches paper mounted on panel, 36 x 48 inches
Sign Up For Email Newsletter