BENITO RANGEL DE MARIA
Through the use of varied constructed – deconstructed media, my work explores our inherent human desire to mark and brand ourselves and each other. My work also investigates our interest in marking and documenting our environment.
---
Recent News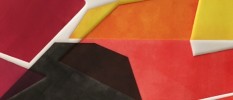 The Artist Residency at Monte Azul Contemporary Art, Maca Arte Contemporaneo, January 12-26, 2017, was very special. It has given me an opportunity to reflect, explore, and most of all, contemplate my work. It has allowed me to refocus and "command my space."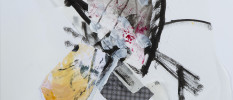 This week, my work will be featured at Art Aspen 2016 opening Thursday, August 4th, at of Zener Schon Contemporary Art, Booth B15.
Sign Up For Email Newsletter